YAMAHA V-STAR 650 RAM AIR INTAKE
AIR CLEANER MODIFICATION

IMPROVE THE PERFORMANCE OF YOUR 1999 - 2008 V-STAR 650 MOTORCYCLE and Dragstar 650
Add to the great classic appearance of the V-Star 650 air cleaner and get the benefits of Ram Air Intake.
NEW PERFORMANCE MODIFICATION FOR V-STAR 650 MOTORCYCLES
Ram Air Intake improves intake airflow to increase engine power and improve gas mileage. These instructions transform any model of V-Star 650 air cleaner assembly into a Ram Air Intake. Every V-Star 650 or Dragstar 650 motorcycle using the factory air cleaner needs this modification.
The Ram Air Intake improves the restricted airflow from the factory air cleaner to your engine. The V-Star 650 air cleaner is poorly designed and needs improvement. This intelligently engineered and attractive modification relocates the air intake for cooler air, and increases airflow efficiency for improved engine performance. The Ram Air Intake looks GREAT and works to provide cooler increased airflow. You will feel the V-Star RAM AIR INTAKE changes.
This is an inexpensive and great looking modification for anyone wanting increased intake airflow and power. Why pay hundreds of dollars for aftermarket intake systems only to be disappointed. The Ram Air Intake significantly increases intake airflow on your V-Star 650 for much less. The Ram Air Cleaner modification provides power for the price of a can of oil!
Intake improvements can increase horsepower and performance more than exhaust modification. Exhaust improvements without intake changes produces mild results. Exhaust improvements with a stock factory air cleaner can choke the engine and pull crankcase oil into the air delivery system. Your engine will breath easier with these air cleaner changes. All V-Star 650 motorcycles need this modification.
This modification is for anyone thinking about modifying their factory air cleaner, or they have already changed their exhaust and done nothing to the air cleaner. Even if you have done nothing to your exhaust, these instructions show changes you can make to improve airflow in your V-Star 650 air cleaner. The intake and engine information can also save you money and time with V-Star modifications.
Some V-Star 650 motorcycles using the Ram Air cleaner do not require carburetor jetting on stock bikes. For installation of the Ram Air Intake at a Yamaha Service Center, the needles were raised and main jet size increased to 130 for maximum power and dyno testing. Carburetor adjustments to raise the needles is suggested for V-Star 650 motorcycles with the RAM Air mod, some require carburetor jets. Dyno information available.
The V-STAR Ram Air Intake Modification includes informative engine information and detailed do-it-yourself instructions with cutting templates to modify your air cleaner assembly. These instructions make the air cleaner modification moderately easy to accomplish. Tools and a drill are required for this modification.
This product is 16 pages of printed information with detailed instruction plans and cutting patterns mailed by USPS. All parts made from available components.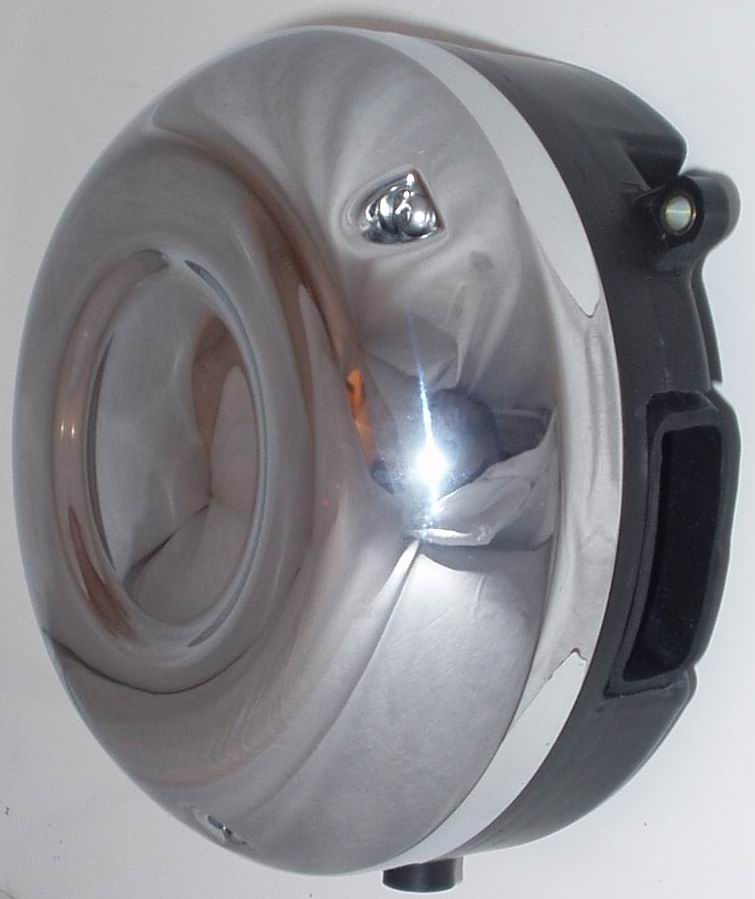 These detailed instructions will allow you to do the best modification of your air cleaner. It is strongly suggested to have patterns and detailed instructions to do this modification.
The Ram Air Intake modification is a great product and value, and it works to provide cooler increased airflow to your engine - and cooler increased airflow produces more power.
Buy It Now and Get It Now for $9.00!
GET YOUR RAM AIR NOW FOR WINTER AND SPRING RIDING
This is a great winter modification or for spring riding in Australia.
Italian riders and buyers welcome!
Welcome Dutch Dragstar Club and Netherlands ISRA riders and buyers!
Fast delivery - mailed usually same or next day.
No Risk or Regrets with Money Back Guarantee. Your bike will run better - GUARANTEED!
Cost for shipping, eBay, and handling is 1.00 for USPS to the lower 48 states. Canadian, Australian, European, Netherlands, Italian Dragstar buyers add extra $2.00 S/H. Other international buyers email before purchasing. Please pay with PayPal, money order, cash, check, gold, or silver. Bid with confidence. Money Back Guarantee if you are not satisfied with your purchase.
UNITED STATES BUYERS - Click here.
CANADIAN, EUROPEAN, And AUSTRALIAN INTERNATIONAL BUYERS - Click here.
The V-Star / Dragstar 650 Ram Air Cleaner modification was developed as promised to the many riders that requested a performance air cleaner modification for their V-Star 650. I have received only positive responses from riders that use this product.
Email any questions or reservations you have about buying the V-Star Ram Air Intake modification. Email a picture of your V-Star 650 after you install the Ram Air Intake.
Visit the V-Star Ram Air Modification website for AIS disabling, starter painting, and other FREE tips and modifications for your motorcycle.
We hope to improve the motorcycle experience for V-Star and Dragstar riders.
Please Purchase - Not Pirate - Thank You
Have a good day and a safe ride. And RESPECT other bikers.